Community
Impact of pharmaceutical companies on our society
Our warehouses are crucial
Support devices for the disabled
Trustworthy suppliers
A competitive environment
Marketing and labelling
Health products surveillance
Medical Devices Regulation
Charity
Virk Vocational Rehabilitation
Viðurkenningar
Stakeholders
Veritas' corporate values
Human resources
Equality for all
Human resources continued
Social Responsibility
COVID-19 confirmed our importance
Pharmaceutical companies have seldom been as much in the spotlight, and their social impact as conspicuous, as in year of 2020. The running race for medicinal products and medical devices to deal with COVID-19 defined to a great extent Veritas' operations throughout the year. However, our good connections with major suppliers ensured easier access to necessary products. Our group of companies relies upon several years of cooperation with the most important medicine suppliers in the world. Veritas has a considerable social impact in Iceland and therefore takes its role very seriously.
Impact of pharmaceutical companies on our society
"The supply chain was deeply affected by the reduced availability of flights. We source products from 350 different suppliers, and medicines, particularly the most sensitive ones, are increasingly sent to Iceland by flight. Passenger flights were largely cancelled at the same time, and it was a real challenge finding new ways to bring products to the country. During the first wave, everything was basically upside down, and we had to adapt to a new reality from scratch. It was a huge strain to solve procedural and operational issues then, while during the second wave we resorted to tools and resources we developed during the first wave," says Hrund Rudolfsdóttir, CEO, Veritas.
Import of COVID-19 medicinal products is carried out by Distica, which offers one-stop solutions for the import, product management, and distribution of medicinal and other products for the Icelandic healthcare system, laboratories, general health products, and consumer products. Distica's staff has been very busy throughout the year preparing for the distribution of COVID-19 vaccines.
"Distica provides import, product management, product receipt, and distribution services to their customers. The major aspects in Distica's operations concerning social responsibility is to ensure that medicinal products and other important products reach their destination safe and sound throughout our import and distribution processes. Distica's performance is extremely important during this period, as we have played a leading role in the import of COVID- 19 vaccines. We spent the autumn preparing ourselves for carrying out the important task of warranting access and distribution of vaccines for the population of Iceland," says Júlía Rós Atladóttir, General Manager, Distica.
Bye end of 2020, Icelandic health authorities formally received the first ten thousand doses of Pfizer's and BioNTech's vaccine at Distica's premises in Garðabær, with Iceland's Health Minister and members of the press in attendance. Click here to watch a newsreel from the press conference organised when the first vaccine doses were received.
"2020 brought plenty of operational and financial challenges for our companies, our processes and plans were tested, and our subsidiaries were impacted differently. Stoð for example, operates in retail and specializes in products and services for older people and people with physical limitations, there Covid-19 had a serious negative impact on financial performance. Despite some financial challenges we made the decision not to seek the support of the government or use the Covid resources made available to our individual subsidiaries. This decision was made as we concluded that the overall economic Covid impact on our group of companies would be neutral or positive, in our opinion accepting governmental support would have been unethical," says Hrund.
Social responsibility and COVID-19
"We have in recent months been in the spotlight due to COVID-19 and the fact that we play a large role in the distribution of COVID vaccines in Iceland. We used the autumn of 2020 to plan and prepare for the important task of guaranteeing access to vaccines for the Icelandic population."
Júlía Rós Atladóttir, general manager at Distica
Our warehouses are crucial
Veritas is the largest medicine and health care products supplier in Iceland: 60% of all medicines imported to Iceland are stored at and distributed from our warehouses. One of the challenges this year was to prevent COVID-19 infections at our warehouses and keep them operating at full capacity. Any warehouse operation disruption would mean a breakdown in the supply chain, with an extensive impact on the national health care system. Perhaps this is the best way to convey the importance of Veritas social responsibility as a backstop of the health care system in Iceland. Our warehouses' mission is to receive and quality-check the products, while complying with the procedures in place for each product category, as stringent quality requirements apply to the processing of medicinal products and medical devices. These processes are electronic, and reference values for temperatures for medicinal products are usually very precisely defined: manufacturers both establish acceptable limits and decide whether their medicinal products are in order in case of any deviation during shipment.
"Product labelling has to fulfill specific requirements, and we observe very strict requirements for labelling. Organisation and speed are of utmost importance in the operation of warehouses because there is always someone sitting and waiting at the other end, be it a medicinal product or a missing spare part for an operating table. Despite demands for an expedite delivery, we cannot cut corners in our processes just because someone is waiting. We can be flexible when things just need to be done by asking our staff to start a bit earlier and leave a bit later, or we can assign more people to finish a given task to process a batch of products more quickly. However, we are always bound by the quality system we must comply with," says Birgir Hrafn Hafsteinsson, Warehouse Manager, Distica.
Support devices for the disabled
Stoð has since its inception cared for social responsibility by manufacturing support devices for handicapped individuals who thus have freedom to live their lives without hindrance despite their disability.
"Given the social impact of our operations, we are a crucial actor in the efforts to make it possible for the disabled to enjoy a good quality of life. We depend to our team of Support Devices Specialists to cater for this population. There are few Support Devices Specialists in Iceland, as individuals have to travel abroad to pursue studies in this area. We support Support Devices Specialists in their studies, e.g. one specialist is supported in their studies by Veritas this year. During their course, the specialists learn how to diagnose handicaps, as well as manufacture the support devices our customers require," says Ólafía Ása Jóhannesdóttir, General Manager, Stoð.
Trustworthy suppliers
Vistor is the Icelandic partner of a number of international pharmaceutical companies. Vistor provides them regulatory, sales and marketing, and clinical operations services. We also broker import and distribution of medicinal products. It is a crucial social responsibility factor in our operations to ensure the safe import of medicinal products to Iceland, and thereby our country's access to proprietary medicinal products. Our focus is on compliance with international law and we operate in accordance with a strict code of conduct. It is important that our business is as transparent as possible, and consistent with the best governance practices and commercial reliability. Vistor does not partake in businesses which might be detrimental to our reputation or impair the credibility of our operations.
Vistor is determined to remain a leader within our group of companies in the marketing of medicinal products, health products, and veterinary products in Iceland. Our suppliers are all big international pharmaceutical companies which warrants access to the most novel medicinal products at all times. We do business exclusively with reputable suppliers which provide very precise standards that Vistor must observe in its day-to-day operations.
A competitive environment
We operate in a competitive environment and comply with the Icelandic anti-trust laws. We pay particular attention to the fact that competition exists not only between Veritas Capital and subsidiaries versus third parties in the Icelandic marketplace, but also between our subsidiaries themselves as well as departments within each subsidiary. Marketing department managers and their staff receive specific training regarding the goals, purposes, and scope of the Icelandic anti-trust laws. Click here to review further details in Veritas Code of Conduct.
Marketing and labelling
Veritas focuses on the health care sector as the parent company of subsidiaries Artasan ehf., Distica hf., MEDOR ehf., Stoð hf., and Vistor hf. As mentioned before, each subsidiary operates under their own trademark, while Veritas is the bedrock of the group of companies, providing support services to its subsidiaries to allow them to focus on their core businesses.
The marketing and labelling of medicinal products is regulated by strict standards set forth in The Icelandic Medicines Act (Act No. 100/2020), and Icelandic medicines regulations (Regulation No. 545/2018 and No. 980/2016). The Icelandic Medicines Act establishes which information is mandatory on medicinal products' packaging and patient information leaflets to fulfill the requirements set forth in medicinal product's marketing authorisation granted in Iceland. That act also sets forth the legal standards that must be fulfilled by medicinal product advertisements. The Icelandic Medicines Agency is the regulatory authority responsible for issuing marketing authorisations for medicinal products, as well as for acting as a watch dog to warrant compliance with Icelandic laws and regulations applicable to medicinal products. Any violation of the provisions set forth in the laws and regulations may lead to revocation of the marketing authorisation, injunction orders, and/or forfeiture. The Icelandic Medicines Agency has a legal mandate to seize medicinal products that do not comply with the requirements set forth in the Icelandic laws and regulations. Vistor's Quality Manager ensures that Vistor's and Artasan's operations comply with the laws and regulations in place.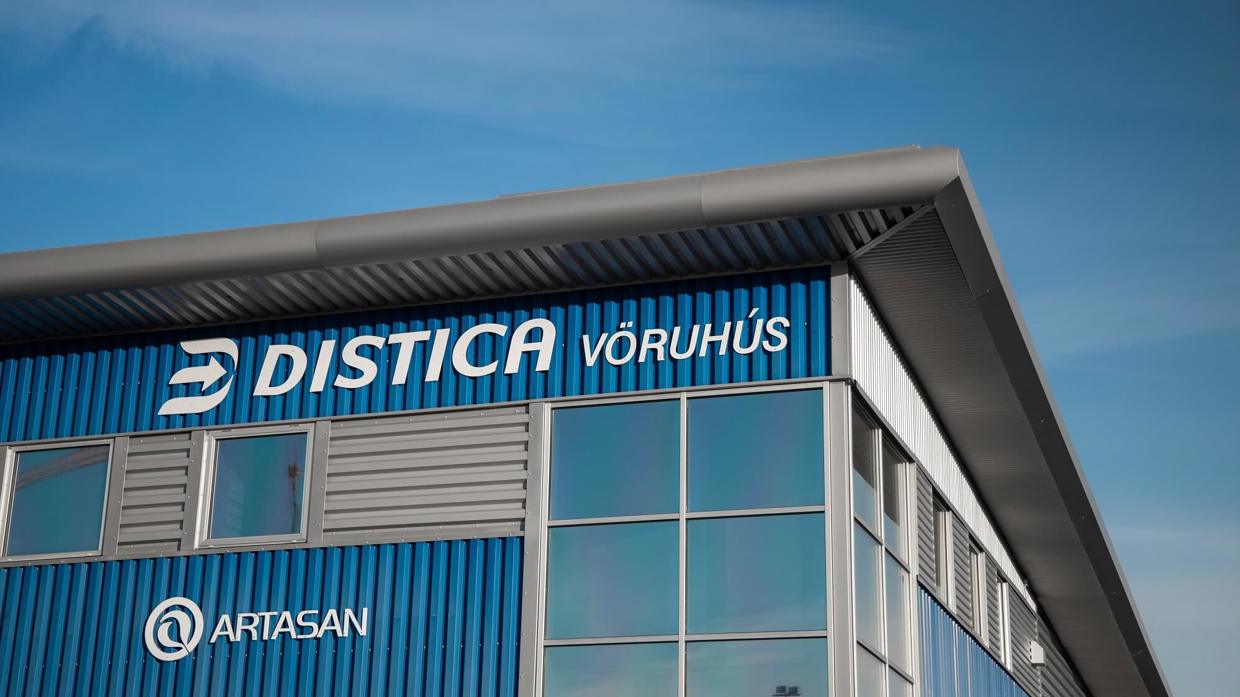 Distica and Artasan office and warehouse
Health products surveillance
Artasan is licensed and accredited by the Garðabær Town Public Health Authority to import and market health products. All health products are reported to The Icelandic Food and Veterinary Authority, and before their import is authorized, a verification is conducted to determine whether their ingredients are included in the list of approved substances, and that the amount of vitamins and minerals in daily defined doses recommended on product's packaging is under the upper safety limits for vitamins and minerals. It is also determined whether the products contain any ingredients classified as drugs, and, in case of doubt, respective products are submitted to classification by the competent regulatory authority. Before marketing can be started, it is necessary to verify whether product labeling and any marketing statements are compliant with applicable standards.
Medical Devices Regulation
An Icelandic act will soon come into effect to enforce the novel European medical devices regulation in the country. Those European regulations entered into force in 2017 with a transitional period until May 2021. The purpose of those regulations is to ensure that medical devices are safe to use. Medical devices will be registered in a centralised European database to enable both the general public and users to obtain information about the medical devices they use. All medical devices must be CE-labelled to ensure that they meet the established requirements. The Icelandic authorities may introduce in their national regulation provisions regarding the language of the guidelines for use. The Icelandic Medicines Agency is the supervisory authority for medicinal devices and their advertising in Iceland. Veritas will follow the new laws and as of now a working group is implementing it across the group.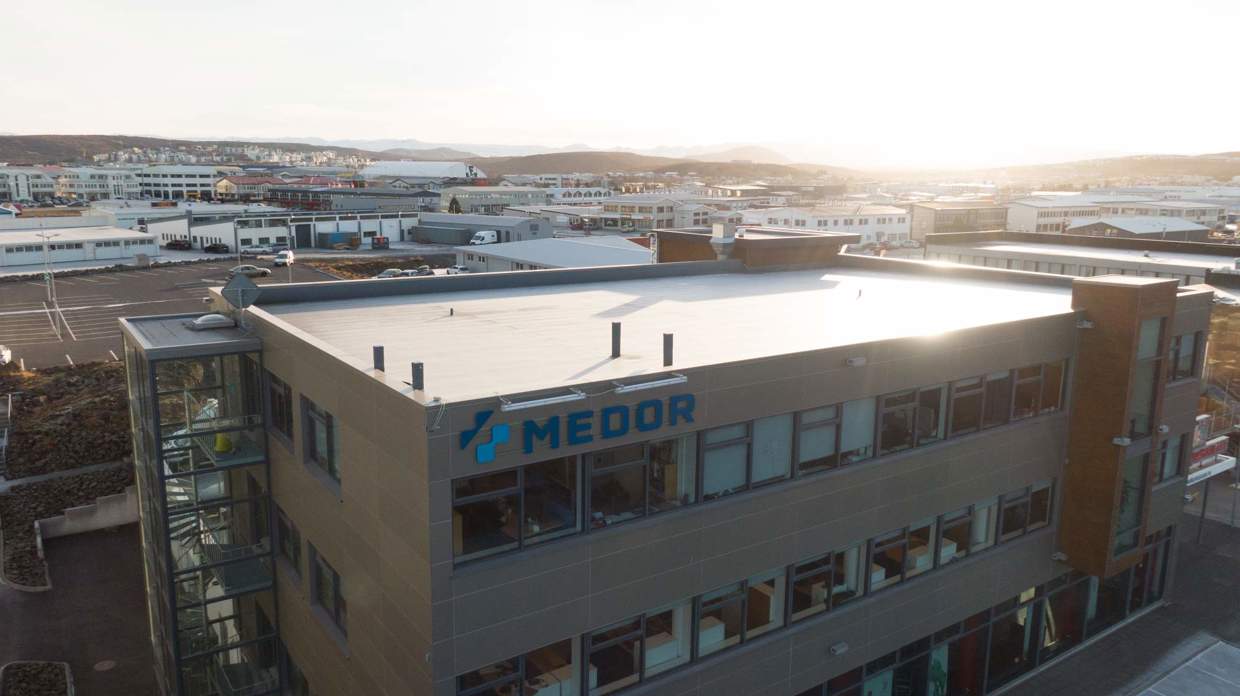 MEDOR, Hafnarfjörður, Iceland
Charity
In addition to the social responsibility inherent our role in the community, Veritas adopted a Charity Policy approved by Veritas Charity Committee in 2015. Representatives of all subsidiaries in our group of companies have a seat in Veritas Charity Committee and meet several times per year. Veritas Charity Policy is based on our core capacity as a promoter of better health in the Icelandic society. Our policy prioritises projects involving medical and health care issues, such as aiming to raise awareness, prevent, and mitigate potential harmful effects of medicinal products. Having that as our beacon, Veritas and subsidiaries support campaigns aiming at preventing the use of illegal substances and the abuse of prescription drugs, as well as assistance for substance users, to name a few.
Support granted by Veritas can assume different forms: direct financial contributions, volunteer work, cession of Veritas property (premises or equipment), lectures, articles, donation of products or equipment, job opportunities for individuals facing difficulties at the general labour market etc.
Our largest direct contributions are granted each year around the Holiday Season. In 2020, financial supports were granted to The Icelandic Church Aid (Veritas staff also took part in their annual clothes drive) and the Women's Shelter.
A few of the organizations that have received our Holiday donations in recent years.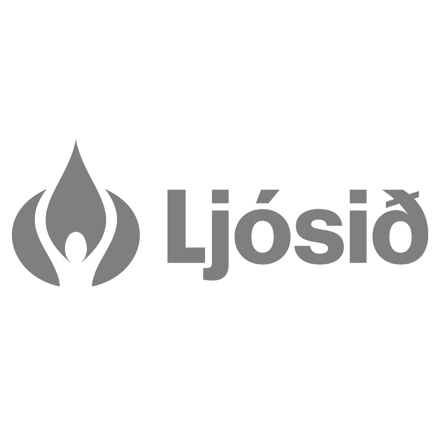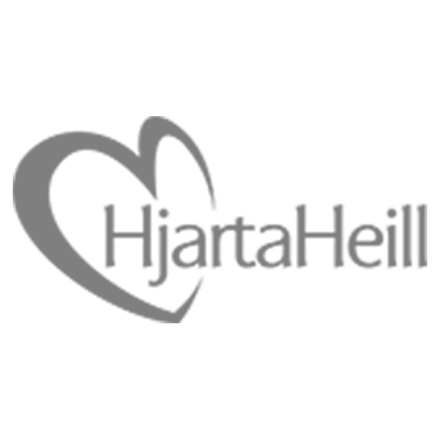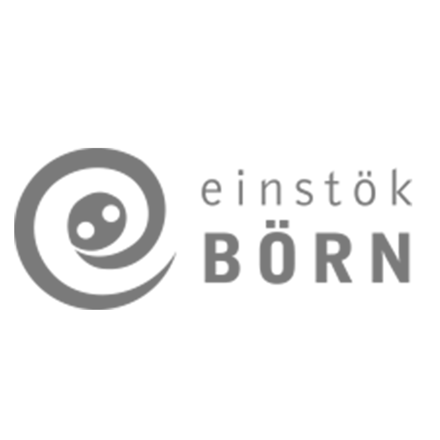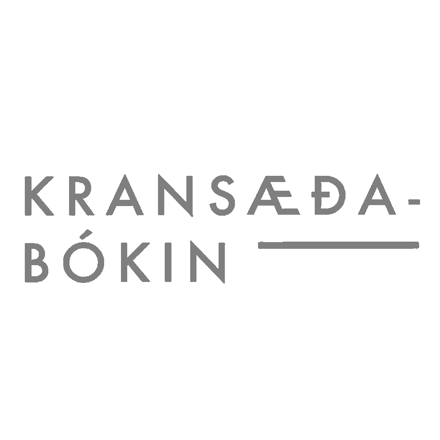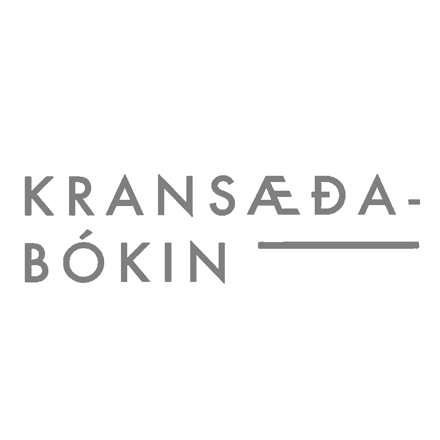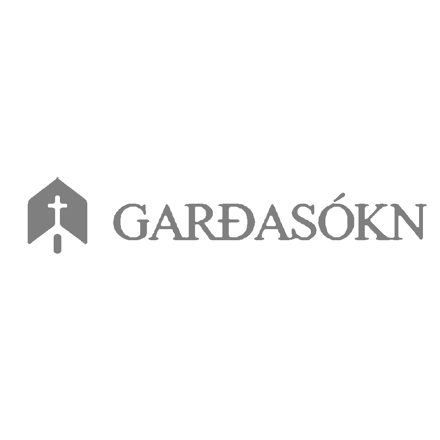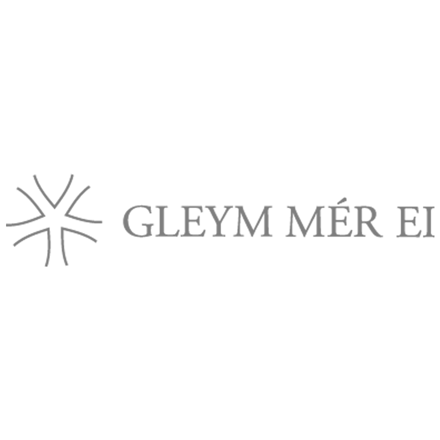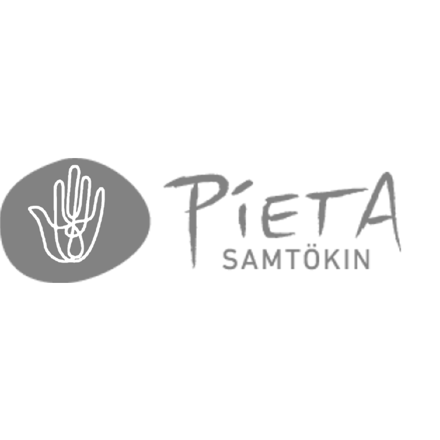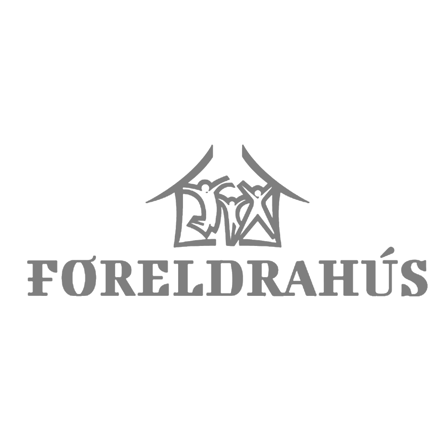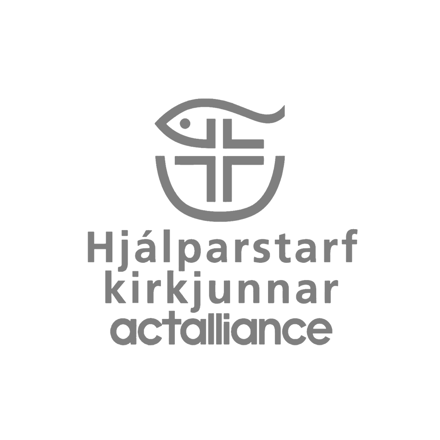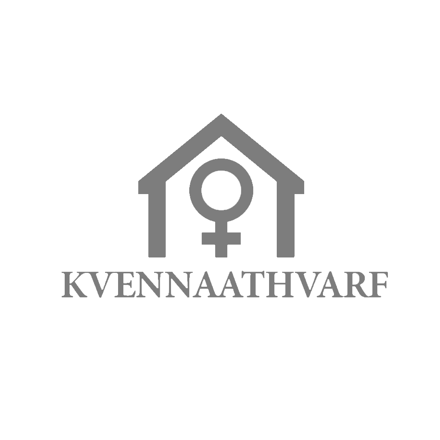 Virk Vocational Rehabilitation and The Specialists
"We have the privilege of spending time with a diversity of employees and cooperate with Virk Vocational Rehabilitation, a civil organisation assisting workers with impaired labour capacity to get back to the labour market after rehabilitation. We have also been successfully cooperating for years with the social innovation organisation The Specialists (Danish: Specialisterne) whose goal is to find labour opportunities for individuals with autism. This is part of our sense of social responsibility and it is something I would like to expand even more. The time spent in managing this project is a good investment, and stability has been the hallmark of this cooperation, a change from the constant staff turnover in the job positions involved," says Júlía Rós Atladóttir, General Manager, Distica.
Honours and awards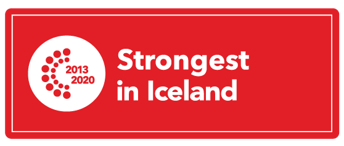 For past eleven years, Creditinfo has been compiling a comprehensive analysis evidencing which Icelandic enterprises can be considered models of excellence taking into account a series of aspects concerning their management and financial status. Only around 2% of all Icelandic enterprises in the register of limited companies passed Creditinfo's strength test and were awarded the 2020 Strongest in Iceland Award. Veritas is proud to be, together with all its subsidiaries, among the strongest in Iceland in 2020.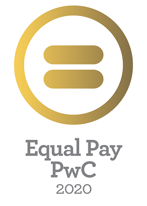 "We stand quite strong in several aspects and it never even occurred to us to retreat from any ESG (environment, society, and governance) battlefront. Nevertheless, environmental is the category where we still got the longest way to go. Hence, we will focus on environmental issues in the coming future. Veritas received the FKA Equalise Award in 2020 and equality has always benefited from a positive approach within our company. We have a long and successful record of equality and good governance," says Hrund.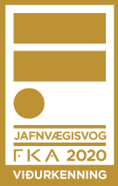 Stakeholders
Stakeholders are classified as internal and external stakeholders. Our customers are our internal stakeholders, as well as health care professionals, our staff, owners, suppliers, and the Icelandic society. Our external stakeholders comprise the authorities, regulatory agencies, the press, investors, and advocacy groups. Veritas has not conducted a specific stakeholder analysis with regards to social responsibility. Nevertheless, Veritas takes assiduous care in all interactions with their stakeholders, as described in Veritas Code of Conduct. Veritas only cooperates with suppliers which are highly reputed in the market.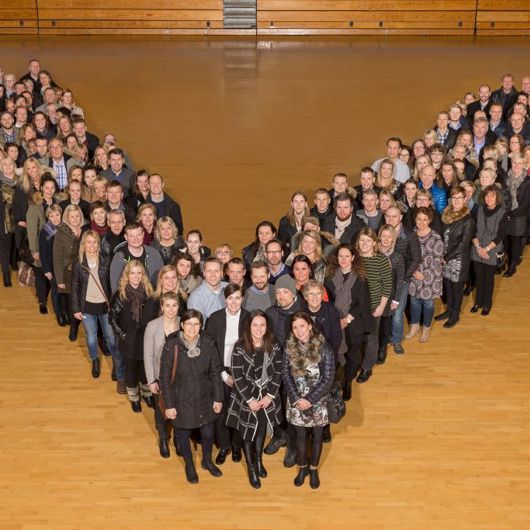 Veritas' corporate values
These values are the results of a team work on corporate values where all company employees were involved. The values serve as guiding light for our employees in their daily work and are symbolized by these logos:
Reliability
Reliability means keeping promises and having integrity, professionalism and honesty as a guiding light. Our partners, suppliers, customers and community can trust what we say and promise and may rest assured that we obey laws and regulations that apply to our business.
Candor
Candor creates the foundation for an honest work environment. We give clear messages and say what´s on our mind in a tactful and constructive way. We want to activate as many opinions as possible and stimulate critical thinking. Getting straight to the point saves time.
Progress
Progress represents employees' desire and endeavours to grow, develop and improve. We constantly strive to do better – a final solution does not exist. We are open to changes and innovation, we show initiative and challenge the present situation.
---
Pétur Veigar Pétursson, human resource at Veritas
Human resources
2020 was a particular year in so many ways. All activities were impacted by the covid-19 pandemic, and finding new ways to keep operations going was a big challenge. Home office was representative of an extensive part of our operations, even though many employees had to stand sentinel at our premises. A crucial factor throughout the year was to find ways to see to our employees in their home-office routines.
"In 2020, we signed a partnership with the counselling and psychology clinic Líf og sál. Their clinic specialises in services, counselling, and education for workplaces and organisations. Their main services approach the psychological aspects of the workplace environment, i.e. staff's well-being, interactions, morale, corporate culture, and governance, as well as how those factors are impacted by changes," says Pétur Veigar Pétursson, Human Resources Manager.
Veritas Capital and subsidiaries aim at hiring only the best available staff at all times. Our permanent goal is to count on well educated, well trained staff capable of performing their jobs with professionalism, utmost care, and satisfaction. Veritas and subsidiaries' staff are committed to have candour, progress, and reliability as beacons in every task they undertake. Those values were adopted to bolster confidence and promote enduring bonds among our subsidiaries, their staff, our customers, suppliers, and the community. Click here to read the unabridged Veritas Human Resources Policy.
Around 40 hiring processes were completed in 2020. Unlike previous years, managers were not able to receive candidates in person for their job interviews, which was challenging and made it unavoidable to take most part of the job interviews via Teams. This required a new approach and a different type of preparation for the interviews, since a large portion of the traditional hiring process consists of meeting and being in direct contact with the candidates.
Employee satisfaction
Employee satisfaction is one of the most import aspects in any workplace. Employee satisfaction results in a stronger corporate culture and in a joy that we hope is representative of our workplace. Comprehensive analyses of several factors related to employee satisfaction, corporate governance, and other important aspects in our workplace environment are regularly conducted. This year's workplace environment analysis was carried out in cooperation with Maskína, and the overall outcomes were positive.
Social events have been a hallmark of the workplace environment within our group of companies for a long time. Veritas fixed annual events such as the company's annual ball, a fall celebration, a clean-off-your-desk day, group dynamics, an ambitious season's calendar of celebrations etc. However, this year's covid-19 pandemic caused some hindrances and we were forced to postpone several large events. New forms of distance entertainment were initiated: as an example, our employees and their families attended Veritas Christmas Concert via live stream this time around.
The social side of Veritas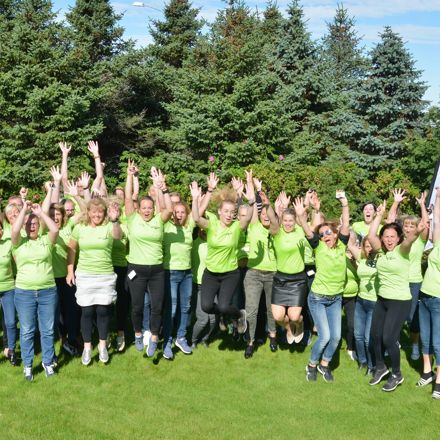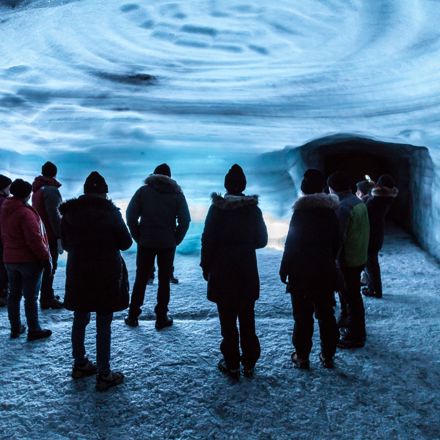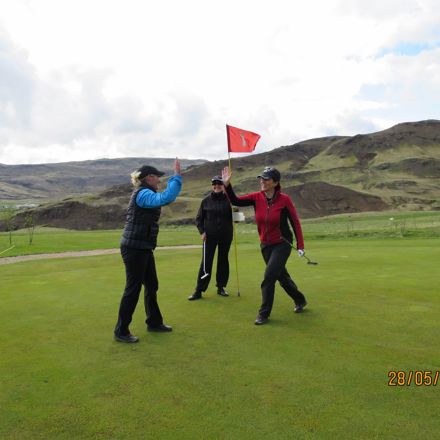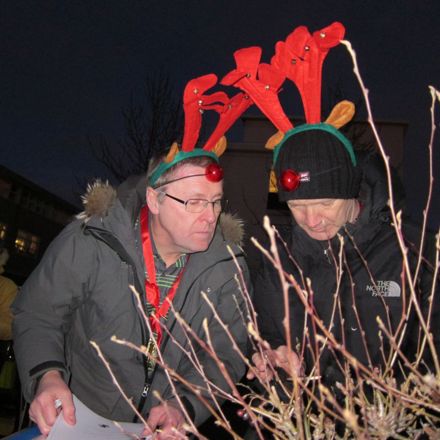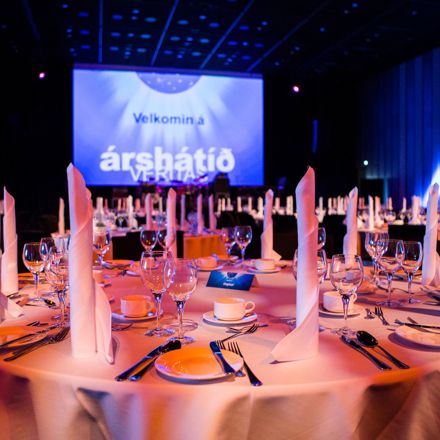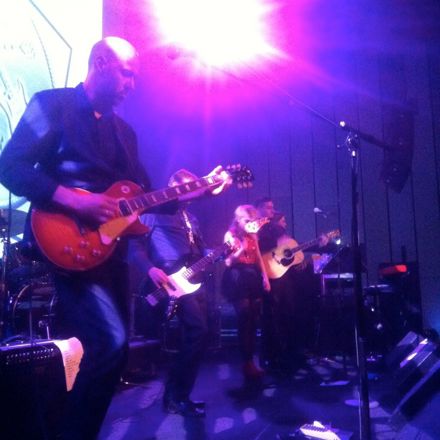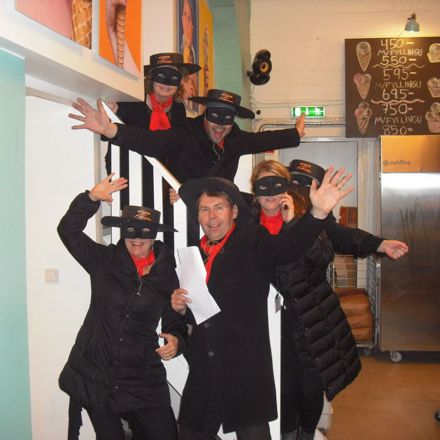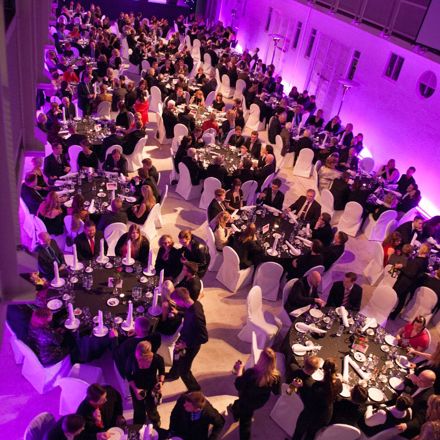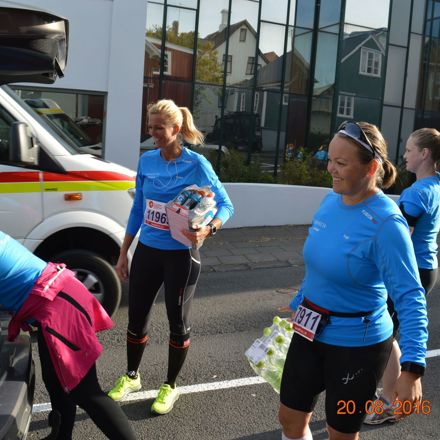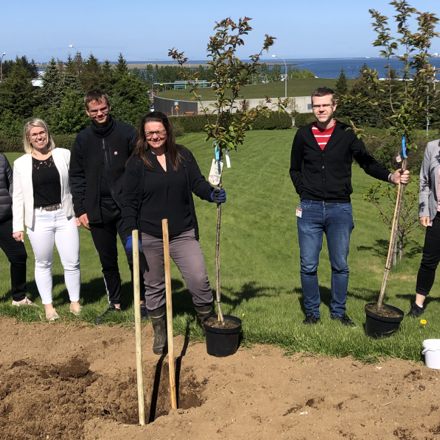 Mental well being at work
"In 2020, we signed a partnership with the counselling and psychology clinic Líf og sál. Their clinic specialises in services, counselling, and education for workplaces and organisations. Their main services approach the psychological aspects of the workplace environment, i.e. staff's well-being, interactions, morale, corporate culture, and governance, as well as how those factors are impacted by changes,"
Pétur Veigar Pétursson, human resource manager
Equality for all
Veritas and subsidiaries' Equality Policy's goal is to ensure that all their staff, whichever their gender and gender identity, enjoy equality without regard to their sexual orientation, age, belief, opinions, nationality, ethnicity, sexuality, skin colour, economic status, origin, family relationships, or any other individual characteristics. All employees shall enjoy equal rights at all times within our group of companies. Veritas believes that, by promoting equality, everyone's capabilities, talents, and knowledge will thrive in a reassuring, enjoyable, and fair workplace environment.
Veritas and subsidiaries' Equality Policy applies to all employees working within our group of companies, whether they have a staff job or a temporary engagement. It is an integral part of Veritas Equality Policy to commission periodical wage audits by independent external consultants. Veritas also takes part and supports special projects aiming at promoting equality in the community, e.g. "The Equalise Award" (Jafnvægisvog).
Veritas CEO is responsible for making sure that the Equality Policy is fully observed and adhered within our group of companies. General managers and department managers are on the watch to make sure Veritas Equality Policy is complied with in their respective spheres of competence.
Human resources continued
Our Human Resources Manual was revised during last year
Our Human Resources Manual was updated last year. The Veritas Human Resources Manual contains a variety of useful information regarding the workplace. These include information about the values cherished by our group of companies, our human resources policy, equality policy, codes of conduct, and environmental policy, as well as our policy and action plan in case of mobbing and harassment at the workplace.
Our Human Resources Manual also contain information regarding workplace routines, such as staff interviews, Veritas Intranet, staff meetings, data safety, meeting rooms, and cafeteria, to name but a few.
Competitive wages
One of Veritas' goals is to pay competitive wages based on what employees are paid for comparable jobs in the Icelandic marketplace. Veritas takes part in the annual survey "Market Wages in Iceland" and conducts in its wake wages analyses for all jobs within our group of companies. When hiring, we comply with all laws, regulations, and collective agreements in every way. We look into any potential conflicts of interest, and make sure that selection of staff is based on objective grounds. For more information regarding rights of the employees, please refer to Veritas Code of Conduct.
We also pay 20% of the wages during parental leave, and support our employees with school grants. Veritas operates in compliance with the provisions contained in current collective agreements signed by and between The Confederation of Icelandic Enterprise (SA) and respective labour unions. In our group of companies, the majority of employees (about 70%) are members of The Store and Office Workers' Union (VR). However, many employees are also members of professional unions such as The Icelandic Pharmaceutical Society (LfÍ), The Association of Chartered Engineers in Iceland (VFÍ), The Icelandic Nurses' Association (FÍH), The Union of Natural Scientists in Iceland (FÍN), and The Union of Icelandic Electrical Workers (Rafís), to mention but a few. Some employees have opted out of labour union membership.
Workplace health promotion
Veritas promotes physical activities and other health-boosting factors among its employees. Physical fitness subventions are granted annually e.g in the form of reimbursement for gym membership, swimming pool membership, and other modalities of health-boosting activities.
Veritas regularly takes part in health-promoting campaigns such as the Bike-To-Work Month and the Motion for Life campaign. Internal competitions are promoted among our subsidiaries during those campaigns, with awards for the best ones. Every year, Veritas takes part in the Íslandsbanki-sponsored Reykjavík Marathon both to promote health and to support good causes. A special preparation committee works hard during the countdown to the marathon, offering support to the participants, preparing training plans, organising regular training sessions, presentations etc.
Physical activity and health-related subjects were also reinforced during a special internal campaign called Healthy Winter. Within the scope of the campaign, our subsidiaries organised the Healthy Games during which the employees kept a log of all their different physical and health-boosting activities, with awards for the best ones. Educational talks, yoga sessions, and golf lessons, to name but a few, were also offered as part of the campaign.
Each year, Veritas offers vaccines against influenza which enjoy an excellent acceptance among our staff. Every week, each individual work unit receives a basket of fruits. 
Rights and respect
Veritas Code of Conduct establishes that all efforts are undertaken to treat our staff and customers with respect and tolerance. Harassment, mobbing, and backbiting are not accepted under any circumstances and must be reported to next-of-command or Veritas Human Resources Manager. All our employees receive appreciation and we take pains to promote diversity.
"We do not discriminate on the grounds of sex, origin, religion, or political beliefs. Employees of both genders are given equal opportunities for increasing their responsibilities and progressing in their occupations. Attempts are made to prevent accidents at work and we protect the mental and physical health of employees. We ensure good working conditions for all employees, respect their freedom of association and encourage them to familiarize themselves with their contractual rights. We support and administer the Universal Declaration of Human Rights of the United Nations and International Labour Organization. We honour maximum hours worked and minimum wage that has been agreed upon. We do not approve and oppose hard labour, human trafficking, and child slavery. A healthy work-life balance is promoted," as stated in Veritas Code of Conduct.