Community
Our goals
Social impact of healthcare corporations
Distribution from three warehouses
Support devices for the disabled
Trustworthy suppliers
A competitive environment
Marketing and labelling
Health products surveillance
Medical Devices Regulation
Charity
Honours and awards
Human resources
Social events
Equality for all
Employee satisfaction
Education and training
Service Policy
Service Performance
Community
Our importance in Iceland
Healthcare companies have seldom been as much in the spotlight, and their social impact as conspicuous, as in past few years. The running race for medicinal products and medical devices to deal with COVID-19 defined, to a large degree, Veritas' operations throughout recent years. Our group of companies relies upon years of cooperation with the most important medicine suppliers in the world and is a crucial link within Iceland's healthcare system supply chain. Consequently, it takes its role therein very seriously.
Sigríður Pálína Arnardóttir Pharmacist and owner of Reykjanesapótek
Sigríður Pálína presents her perspective on sustainability and social responsibility, emphasizing the collaborative efforts between customers, Veritas, and its subsidiaries to achieve common goals.
Social impact of healthcare corporations
Veritas group comprises a holder and five subsidiaries, all operating in the health sector. Veritas, the parent company, provides its subsidiaries with support services. Distica provides import and distribution services for medicinal products, medical devices, and health products. Vistor is a leader in the marketing of medicinal products, health products, and veterinary products. MEDOR focuses on consultancy, sale, and service for high-quality medical, nursing, laboratory and research products. Artasan conducts sale and marketing of medicinal and health products. Stoð is a leader in consultancy, sale, and service for support devices, orthopaedical footwear, orthoses and pressure products.
Distribution from three warehouses
Distica is an important link in the healthcare system in Iceland and numerous patients, health institutions and pharmacies rely on their services every day. Distica's role is to ensure that supplies of medicinal products and medical devices are available in Iceland. Their role has been extended following some housing changes within Stoð and Distica will take over operations of their warehouse, formerly located in Hafnarfjörður. There will be a certain synergy following the changes and it is hoped that the changed way of working will improve efficiency.
"There is a certain challenge that comes with having a warehouse in three locations, both in terms of staff flow and routing. We have one warehouse for medicines, one warehouse for medical devices and one warehouse for other health related products. We are working on bringing in suppliers who have certain synergies with us in distribution. There are, for example, certain wholesalers who use our services. Perhaps the biggest challenge for us in the future is to find the best way to distribute from these three warehouses or even look at more permanent solutions for the future to consolidate into one warehouse." says Oddný Sófusdóttir, Warehouse Manager, Distica.
The importance of Distica in our community
Distica's role is to ensure that supplies of medicinal products and medical devices are available in Iceland. Medicinal products and medical devices are essential products, hence our social responsibility is enormous.
Júlía Rós Atladóttir, General Manager at Distica
Support devices for the disabled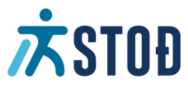 Stoð has since its inception cared for social responsibility and is a crucial link in the health care system's supply chain for individuals requiring support devices. The key aspect when catering for that important population is to understand and analyse our customers needs, and ensure a close and fruitful cooperation between the public sector and private players like Stoð. "Our goal is clear: To warrant an individuals right to accessibility and participation in our society, thereby promoting a better quality of life. Stoð takes this responsibility very seriously and thereby has a constructive impact in our society", says Ólafía Ása Jóhannesdóttir, General Manager, Stoð.
Trustworthy suppliers
Vistor is the Icelandic partner for a number of international pharmaceutical companies and provides regulatory, sales and marketing, and clinical operations services. Vistor also brokers import and distribution of medicinal products. It is a crucial social responsibility factor in the operations to ensure the safe import of medicinal products to Iceland, and thereby the country's access to proprietary medicinal products. Our focus is on compliance with international laws, and we operate in accordance with a strict code of conduct. It is important that our business is as transparent as possible, and consistent with the best governance practices and commercial reliability. Vistor does not partake in businesses which might be detrimental to our reputation or impair the credibility of our operations. Vistor does business exclusively with reputable suppliers who adhere to the most strict requirements, and require the same from Vistor as a customer and their representative in the Icelandic market place. The same applies to Veritas' other subsidiaries.
"During the past year, we have worked to reduce the number of air shipments in consultation with our suppliers. We have managed to change the shipping method in the orders that we manage ourselves, and there has been a significant decrease in the number of flights. The suppliers are generally positive about changes and want to support the path the group is on with regard to environmental considerations. However, there are many things to consider when transporting products as sensitive as medicines, and the main thing is to ensure quality and safe delivery. That work is ongoing and today there is an active dialogue between Vistor and the eight suppliers whose cooperation causes the greatest carbon emissions." segir Arnar Þórðarson, framkvæmdastjóri Vistor.
A competitive environment
We operate in a competitive environment and comply with the Icelandic anti-trust laws. We pay particular attention to the fact that competition exists not only between Veritas Capital and subsidiaries versus third parties in the Icelandic marketplace, but also between our subsidiaries themselves as well as departments within each subsidiary. Marketing department managers and their staff receive specific training regarding the goals, purposes, and scope of the Icelandic anti-trust laws. For further details, see Veritas Code of Conduct.
Marketing and labelling
Each subsidiary operates under their own trademark. The marketing and labelling of medicinal products are regulated by strict standards set forth in The Icelandic Medicines Act (Act No. 100/2020), and Icelandic medicines regulations (Regulation No. 545/2018 and No. 790/2021). The Icelandic Medicines Act establishes which information is mandatory on medicinal product' packaging and patient information leaflets to fulfill the requirements set forth in medicinal product' marketing authorisation granted in Iceland. That act also sets forth the legal standards that must be fulfilled by medicinal product advertisements. The Icelandic Medicines Agency is the regulatory authority responsible for issuing marketing authorisations for medicinal products. Any violation of the provisions set forth in the laws and regulations may lead to revocation of the marketing authorisation, injunction orders, and/or forfeiture.
Health products surveillance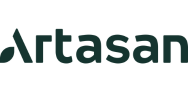 Artasan is licensed and accredited by the Garðabær Town Public Health Authority to import and market health products. Before any import is authorized, a verification is conducted to determine whether ingredients are included in the list of approved substances, and that the amount of vitamins and minerals in daily defined doses recommended on a product's packaging is under the upper safety limits for vitamins and minerals. It is also determined whether the products contain any ingredients classified as drugs, and, in case of doubt, respective products are submitted to classification by the competent regulatory authority. Before marketing can be started, it is necessary to verify whether product labeling and any marketing statements are compliant with applicable standards.
Medical Devices Regulation
Novel legislation on medical devices came into effect in 2020 (Icelandic Act No. 132/2020) which impacts the operations of Veritas' group of companies. A task force composed of represenatives from Veritas and each subsidiary oversaw the introduction of the required changes to both procedures and systems aiming to meet the increased level of requirements for marketing medical devices. Requirements regarding marketing and labelling are established by law and relevant regulations, including a regulation on user instructions which follow medical devices for the general public (Icelandic Act No. 789/2021). The Icelandic Medicines Agency is mandated to regulate and supervise medical devices and has already conducted an audit of the marketing of medical devices by MEDOR and Vistor.
Charity
In addition to the social responsibility inherent in our operations and the role we play in the community, Veritas adopted a Charity Policy approved by Veritas Charity Committee in 2015. Veritas Charity Policy is based on our core capacity as a promoter of better health in the Icelandic society. Our policy prioritizes projects involving medical and health care issues, such as aiming to boost supervision, prevent, and mitigate potential harmful effects of medicinal products.
Every year, a special grant committee selects the causes that Veritas supports with direct financial donations. Last year, it was the Women's Shelter and Samhjalp (Shelter for People on the fringes of society) that were chosen.
Every year, Veritas' staff take part in the Reykjavík Marathon, where the goal is, among other things, to support a good cause. Every year, Veritas also organizes a clothing collection for Christmas. There, employees have the opportunity to donate clothes to the Red Cross that are used for humanitarian projects both at home and abroad.
Veritas has been in cooperation with Virk, Vocational Rehabilitation, a civil organisation assisting workers with impaired labour capacity to get back to the labour market after rehabilitation. One such endevour has been with the Specialists ("Specialisterne"), an organization of individuals on the autistic spectrum, whereby some of their members have been employed by Veritas. This has been a very fruitful cooperation.
Some of the wonderful organizations and causes we have supported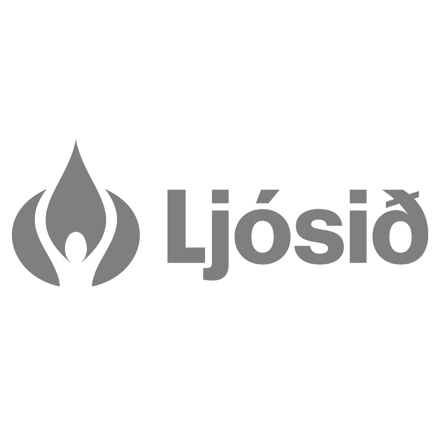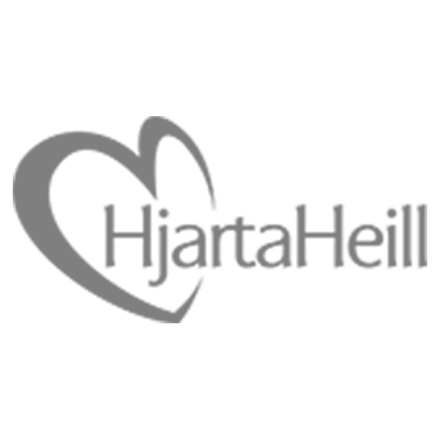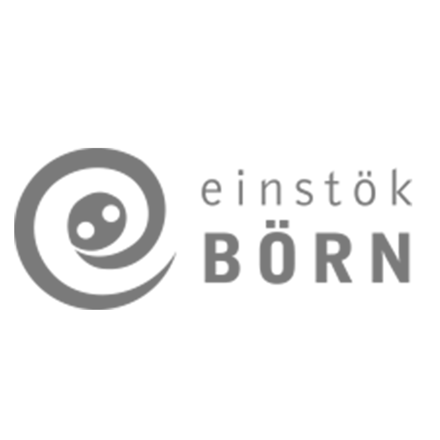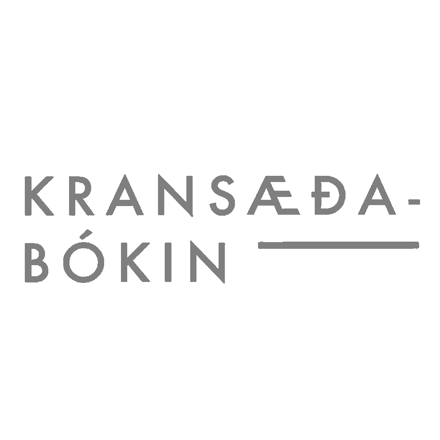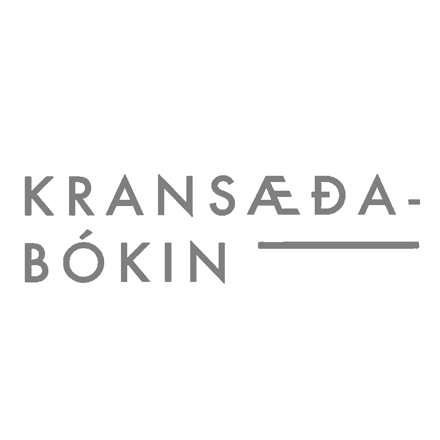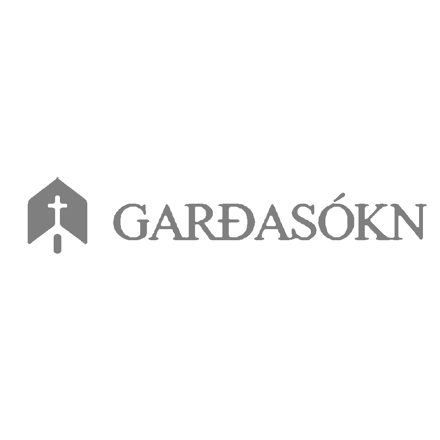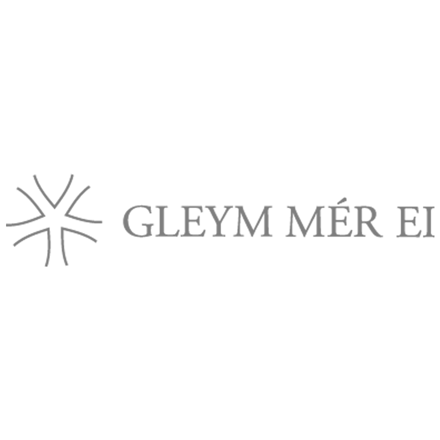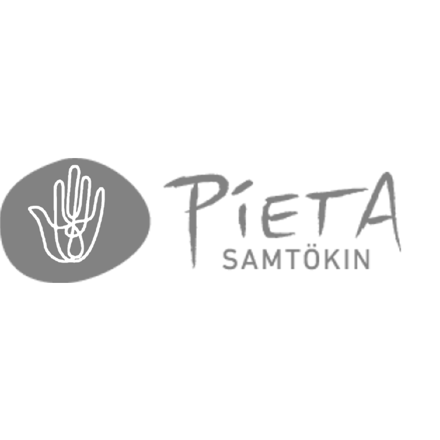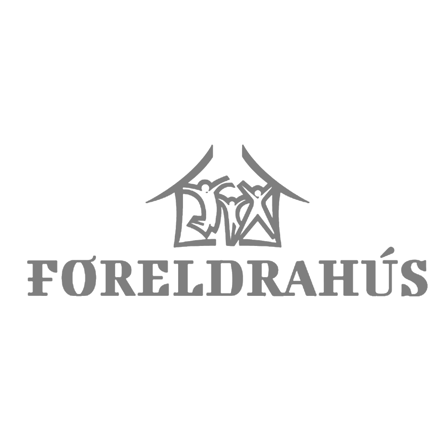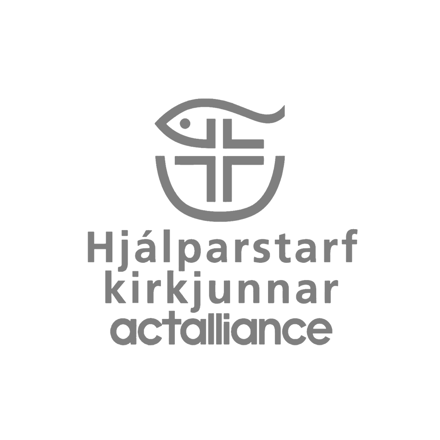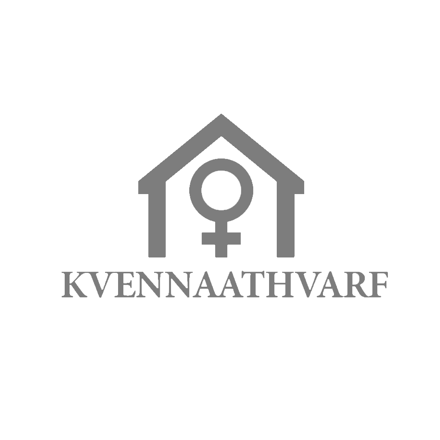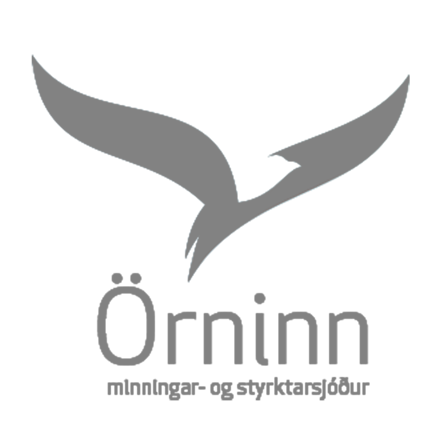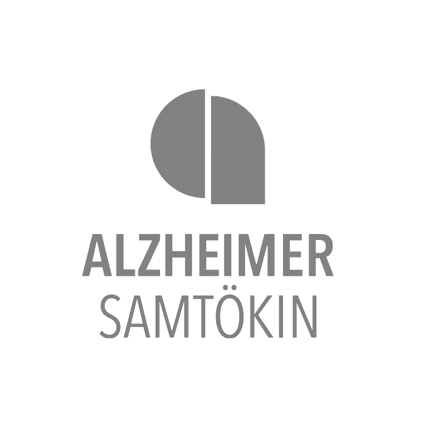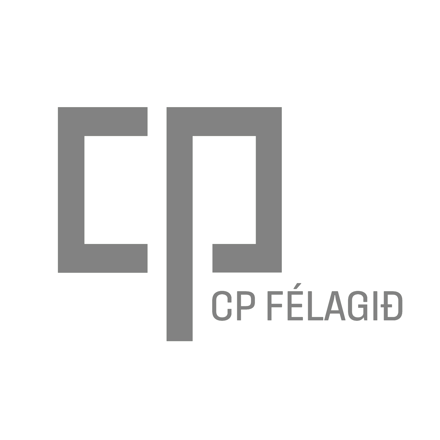 Honours and awards
Veritas is built on solid foundations and last year received the Outstanding Company award from Creditinfo for the tenth year running. Creditinfo has, for the past twelve years, been compiling a comprehensive analysis of how Icelandic companies are managed, evidencing which enterprises can be considered models of excellence, taking into account a series of aspects concerning their management and financial status.
Veritas is also on the Business Journal's and Keldan's list of exemplary companies in operation in 2022. (Keldan offers information about the financial market in Iceland.)
Also, Veritas and its subsidiary Artasan were recognized as model companies of VR 2022, but Veritas was in the group of medium-sized companies and Artasan in the group of small companies.
Human resources
"The year was very busy as the scale of operations is increasing and the company is expanding. During the year, it was decided to add a full-time position in human resources and sustainability at the company in order to meet the increased emphasis in the issue categories. " says Pétur Veigar Pétursson, Human Resources Director of Veritas.
"During the year, we went through 40 recruitment processes, but behind each recruitment there is a long process, advertisements, application screening, interviews and calls. With the expansion of the department, space will be created to deal with other important human resources issues even better. At the company's sustainability workshops, the management's clear desire to strengthen both the company's human resources and sustainability departments was expressed. " says Peter.
Social events
Social events have been a hallmark of the workplace environment within our group of companies for a long time. The year 2022 saw a resurgence of social life for workers, post-Covid, and that was welcome. The annual festival was also held for the first time in three years and was held in Bilbao, where the annual festival took place in the magnificent setting of the stadium of the football team Athletic Bilbao.
Veritas stages annual events such as the company's annual ball, a clean-off-your-desk day, group dynamics, an ambitious season's calendar of celebrations, to name but a few.
 The autumn celebration was in place, the family day was celebrated and the annual cleaning day with costumes and entertainment was held, among others, where the staff was invited to a circus party at Veritas premises. This year's Christmas concert was held in the Free Church in Reykjavík, where staff listened to the heartwarming music of KK and Pálmi Gunnarsson, icons of the local music scene. The staff association also held various other events.
A group of employees who have retired due to age were invited for morning coffee in May, and it was a happy time and a welcome reunion of old friends and acquaintances. Chef Jónsi, together with the canteen staff, offered a unique Christmas buffet as Christmas approached and the employees had a festive time together, where the Swedish Lusíu Choir delighted us with songs.
A large part of the company's information culture is regular staff meetings that are held every other Friday for the group as a whole, and conversely, member meetings are held every other Friday. At the meetings, the issues that are at the top of the agenda at any given time in the activities of the group's companies are reviewed.
Equality for all
Last year, work was done on equal pay certification for Distica, Veritas, Vistor and Stoð, and that work was completed at the beginning of 2023. A part of the process of going through the equal pay certification was formulating a new equality and equal pay policy. The goals of the equality and equal pay policy of Veritas and its subsidiaries are that within the group there is equality and that all employees enjoy fairness and equal opportunities regardless of sex, age, religion, political opinion, nationality, race, sexuality, color, economy, ancestry, family ties, disability or status in other respects.
The equality policy of Veritas and its subsidiaries covers the staff of all the companies within the group. The equality policy is prepared by taking into account the law on equal status and equal rights of women and men 10/2008 and the law 80/2019 on gender autonomy.
The equality policy can be read in its entirety here.
Employee satisfaction
The goal of the Veritas group is to employ only the best staff available at any given time, and job satisfaction is one of the most important aspects in any workplace. Comprehensive analyses of several factors related to employee satisfaction, corporate governance, and other important aspects of our workplace environment are regularly conducted. All of Veritas' companies took part in VR's Company of The Year survey.
"The survey showed some indications that we could do better. Veritas' overall score decreased slightly compared to previous years. We are experiencing a certain downturn and fatigue after COVID-19 among our staff, just like other companies are also experiencing, and therefore we need to monitor,"says Peter.
Education and training
During the year, extensive work began to strengthen the educational environment at the group. It was decided to negotiate with the company Akademias for staff access to study materials and educational resources. Through the contract, the Veritas group of companies have gained access to a data bank that contains 100 electronic courses that employees can take themselves during their working hours. Afterwards, workshops are held to deepen the understanding. The advantage of doing it this way is that employees come prepared to the workshop and set aside time for further training.
In the beginning, health-related and labor law issues will be covered. How to deal with stress, how to create a good workplace culture and so on. Everyone goes through the same program to begin with, but then different sprints are chosen for different groups. Registration will be set up in an information system that manages the education.
Service Policy
Veritas' service journey can be traced back several years and the project is roughly divided into the preparation and commissioning of the project along with definition. Analytical work was carried out and external and internal service processes were reviewed with the aim of streamlining, shortening communication channels and making them more efficient.
After that, a service policy and goals were formulated, main lines of improvement were designed, and improvement projects were prioritized. Well-defined service values, one team, good experience and smart solutions were presented.
During the implementation of improvement projects, a steering group was appointed which, together with the working groups, came up with ideas for improvements and actions. The service project was the main focus of Management Day 2021, where a 30-person management team worked in groups to identify service improvements. Numerous projects have resulted in improvements in procedures and technical solutions, e.g. online store and a new CRM system.
The formal implementation of the service policy took place last year with a presentation and various events. Service stories were collected and staff sent compliments to colleagues for good service, etc. The final point was a harvest festival where the "Service Nugget" was introduced to the game. The Service Nugget is a golden stone that is handed out during Friday meetings to the employee who provides service that exceeds expectations.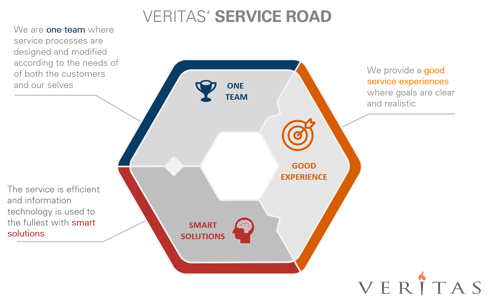 Service Performance
As an example of the success of the new service policy, there was a noticeable difference in customer satisfaction between 2021 and 2022. Nearly 80% of customers are satisfied or very satisfied with the service, and the number of those who are very satisfied has increased by 2%.
Customers were also asked the following question: If it was possible to buy all products (medicines, medical devices and consumer goods) from one wholesaler. Who would you most likely do business with? 73% answered Distica as you can see in the attached picture, but the orange line represents Distica.